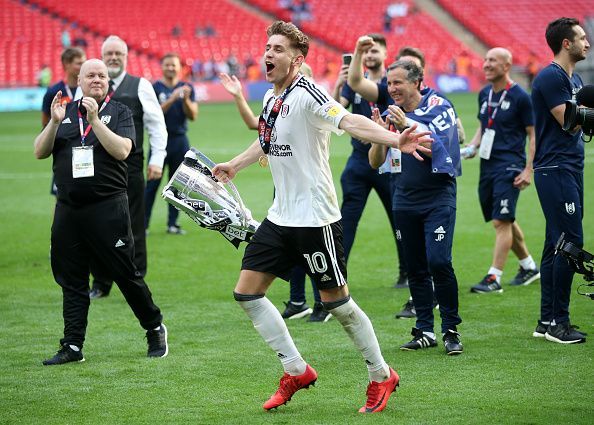 Fulham played

pic5678

amazing football throughout last season and were awarded promotion to the top flight after a gruelling playoff game. Everyone expected them to be one of the sides battling it out in the relegation side of the league table. But the Fulham board of directors have other ideas and have built a squad this summer capable of earning them a Europa League spot, if not more.
Competition for Europe is intense in the Premier League with the top six teams battling it out to play in the Champions League, but the current project at Fulham has the look of the title-winning squad of Leicester City. Here is why Fulham will surely be battling it out with the Premier League heavyweights for a place in next season's European competition.
Retaining a winning core:
Fulham have not gone out and bought every player they could find. They have not messed up with their squad. It is very important to retain a good core group of players to take the club to the next levels.
For example, AC Milan almost bought an entire team of new players last season and many believed

pic5678

that they will fight it out with Juventus for the Scudetto, but they had a disastrous season considering the investments they made. They did not have a core and even handed over the captaincy to a new signing, Leonardo Bonucci.
Having stuck to Tom Cairney as their captain, they have a made a wise decision as he was the one who held the group together during the mid-season crisis, where they were out of the playoff spots in the championship table. He has a special connection with the fans, and having put faith in him will have pleased their fans immensely.
Other players part of the retained core group include Tim Ream who had an exceptional season and was a rock at the back for them. With the youngster Ryan Sessegnon also likely to be present at Craven Cottage next season, they have a solid core raring to go and take Fulham to the next level.

pic5678